Escali Primo Digital Kitchen Scale (Black, Metallic Grey)
About this Item: 
_________________________

Colors galore! Make your scale match your kitchen or office. The Primo line comes in 11 eye catching colors from a warm red to a sky blue. These digital scales are economically priced and very easy to use with its two-button operation.

-Measures up to 11 lbs
-Sealed buttons and display to protect against spills
-Easy two-button operation
-Automatic shut-off to ensure battery life
-Economically priced and easy to use! 
_________________________
Package Includes:
_________________________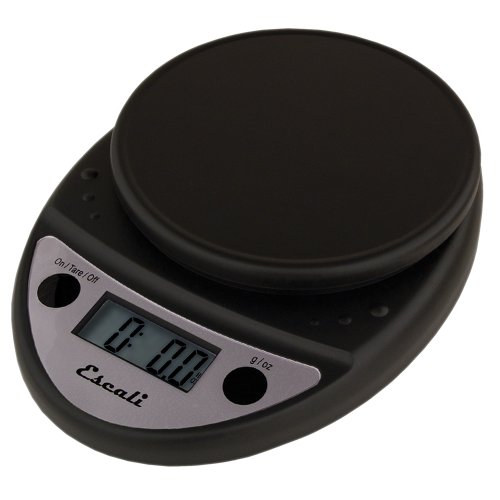 _________________________