Braun Food Processor with Kugel Blade
About this Item: 
Model: FP3020 - The Tribute Collection
_________________________

The Worlds Top Rated 12 cup food processor ultra-Quiet, powerful motor that is rated 600W and can deliver up to 900W of power for faster and more consistent results.
Processing Bowl: 12 cup sealed bowl for dry ingredients and 9 cups for liquid (wet ingredients). The processing bowl locks onto the motor base, with easy lock pre-set speed function for immediate and even results. Start directly at your pre-set speed for better control over performance and precise results. Versatility of attachments
Whether for kneading, whipping, grating, slicing, shredding and even more - it comes with 9 different accessories to satisfy any food preparation desire. 2 Shredding, 2 Slicing & 1 Grating Potato Kugel  (or Latkes) blade, the top rated S blade, Whipping , Kneading, Citrus juicer attachment, Mini 2.5 cup processing bowl for herbs. Great for chopping onions & grinding nuts. All blades are made in Solingen, with precision milled stainless steel blades. Silent strength, less noise, more convenience - makes cooking easy!
Energy efficient, environmentally friendly and cost saving thanks to high efficiency motor with low power consumption. (High Quality, Ease of Use, Functionality).
Made in Hungary. 

 
_________________________
Package Includes:
_________________________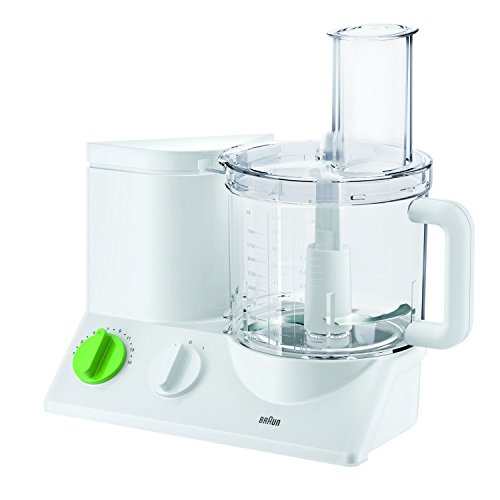 _________________________